Volunteering
We Need Your Help – Consider The Rewards Of Volunteering
A volunteer provides strength to an organization,and is invaluable to the success of a museum such as ours! We are a welcoming organization because we want to share our love for historical preservation with like-minded people of all age groups. Much of our 19th century rural American heritage has been lost to time and the ravages of weather. This is especially true of our two-foot railroad gem. The Sandy River and Rangeley Lakes Railroad was scrapped over a period of six months, starting in the fall of 1935. Many of the significant pieces of rolling stock have already been reclaimed by nature. But those parts that do exist provide us with unique insights into our past and are worthy of the effort needed to keep them safe for future generations.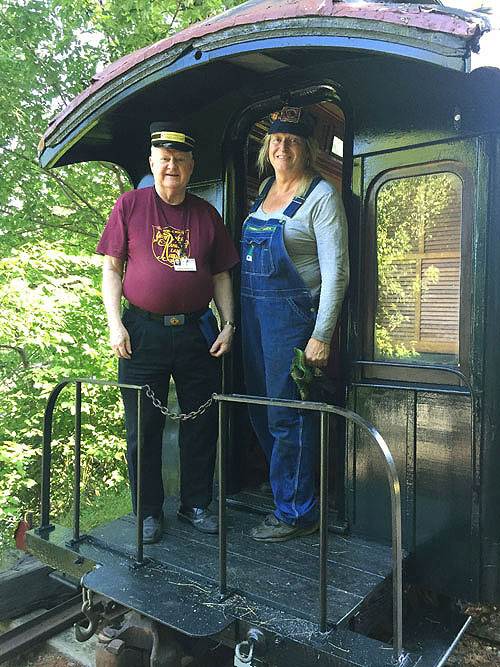 Right now we have a master docent who provides visitors with a brief tour and overview of the history of the railroad. We need to identify and train additional persons to perform this role so that we may involve more people directly in the museum experience. There are also a range of physical tasks from aligning track, applying and smoothing ballast, painting, machining needed items from turning axles and grinding switch points as well as general maintenance that will have an appeal of their own. We will welcome anyone with these skills either at a basic or professional level. Ladies are especially welcome to bring their perspective on our preservation efforts.
Join us and see for yourself! We welcome your help directly by volunteering. If for whatever reason that is not possible, join us and become a member. For a modest annual contribution of $35 you can help us in spirit! We are happy to extend a free membership to anyone who is able to provide five days of volunteer efforts per operating season. Email us about your specific interests and abilities and we will find a place for you on our volunteer roster.