Restoration Projects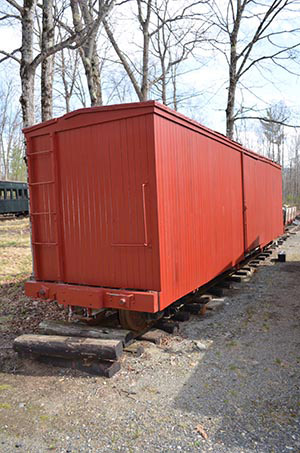 Our master carpenter and restorer Al Houghton has meticulously researched construction methods used on the SRRL Railroad and made all the original paint scrapings require to identify accurately the original colors. This mortise and tenon joinery is complex and requires great accuracy to properly fabricate. From the end beam showing how the joint separated you can see what we are up against as we try to keep our collection in good repair.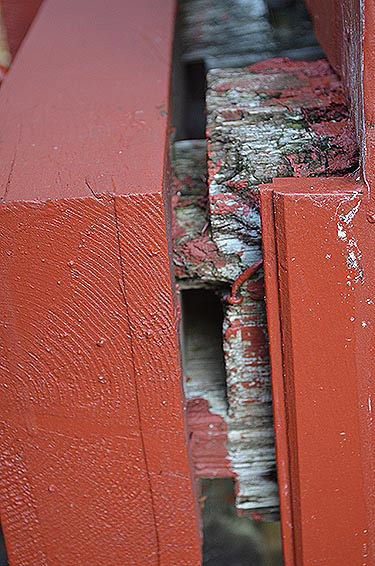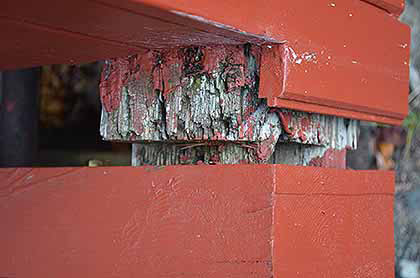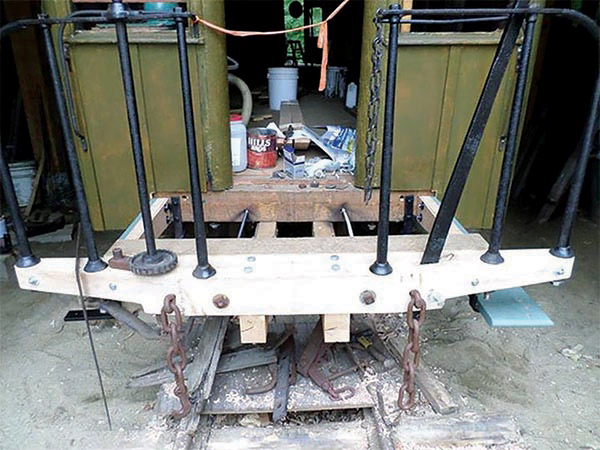 The end beam of our Laconia coach was cut to shape and planed on our own equipment. Then the step was fastened to the finished shaped beam. Over 40 holes needed to be bored into the oak to fit the railings, the ratchet for the brake mechanism and the Miller coupler cut bar.
This is very rewarding work, however, and if you would like to join this team please send a brief description of your qualifications, time availability, phone number and email address via email and we will reach out to you immediately with suggestions on how you can participate.
If you can't help directly there is the "tin cup", a space on our membership application where you can donate to our restoration work.