Mission
Our Mission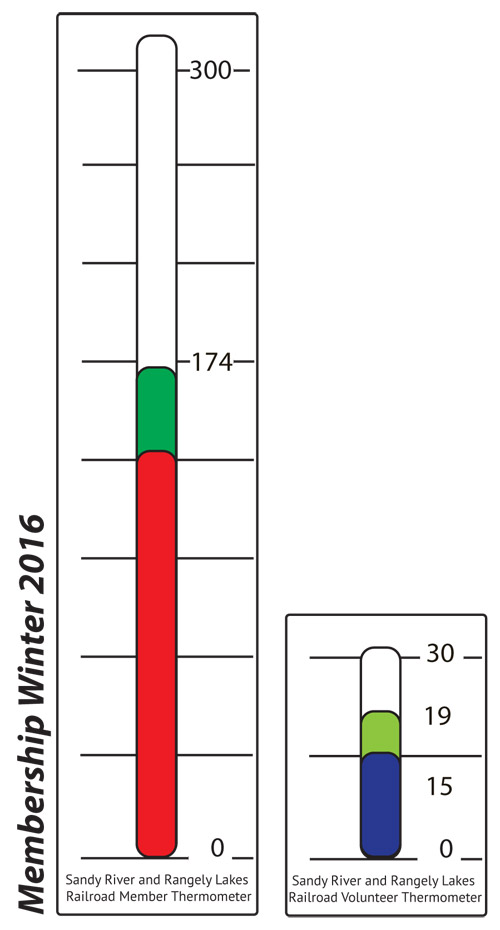 The Sandy River and Rangeley Lakes Railroad is a 501(c)(3) nonprofit, tax-exempt foundation dedicated to the preservation and restoration of the original railroad. Growing Our Membership and volunteers is the single most important function we have toward honoring our mission. Without members we lack the resources to preserve from decay the unique equipment in our care. Without volunteers we could never do the actual work.
We Need Your Help – Consider The Rewards Of Volunteering
A volunteer provides strength to an organization, a museum such as ours, and is invaluable to its success! We are a welcoming organization because we want to share our love for historical preservation with like-minded people of all age groups. Much of our 19th century rural American heritage has been lost to time and the ravages of weather. This is especially true of our two-foot railroad gem. The Sandy River and Rangeley Lakes Railroad was scrapped in 1936. Many of the significant pieces of rolling stock have already been reclaimed by nature. But those parts that do exist provide us with unique insights into our past and are worthy of the effort needed to keep them safe for future generations. Read More
Please Join Our Efforts
You can sign up at the Museum Shop tab by clicking here. While you enjoy the books and memorabilia we offer to the 2 foot fan please consider how your membership will help our efforts. We are interested in your thoughts and ideas. Please share them with us via email.